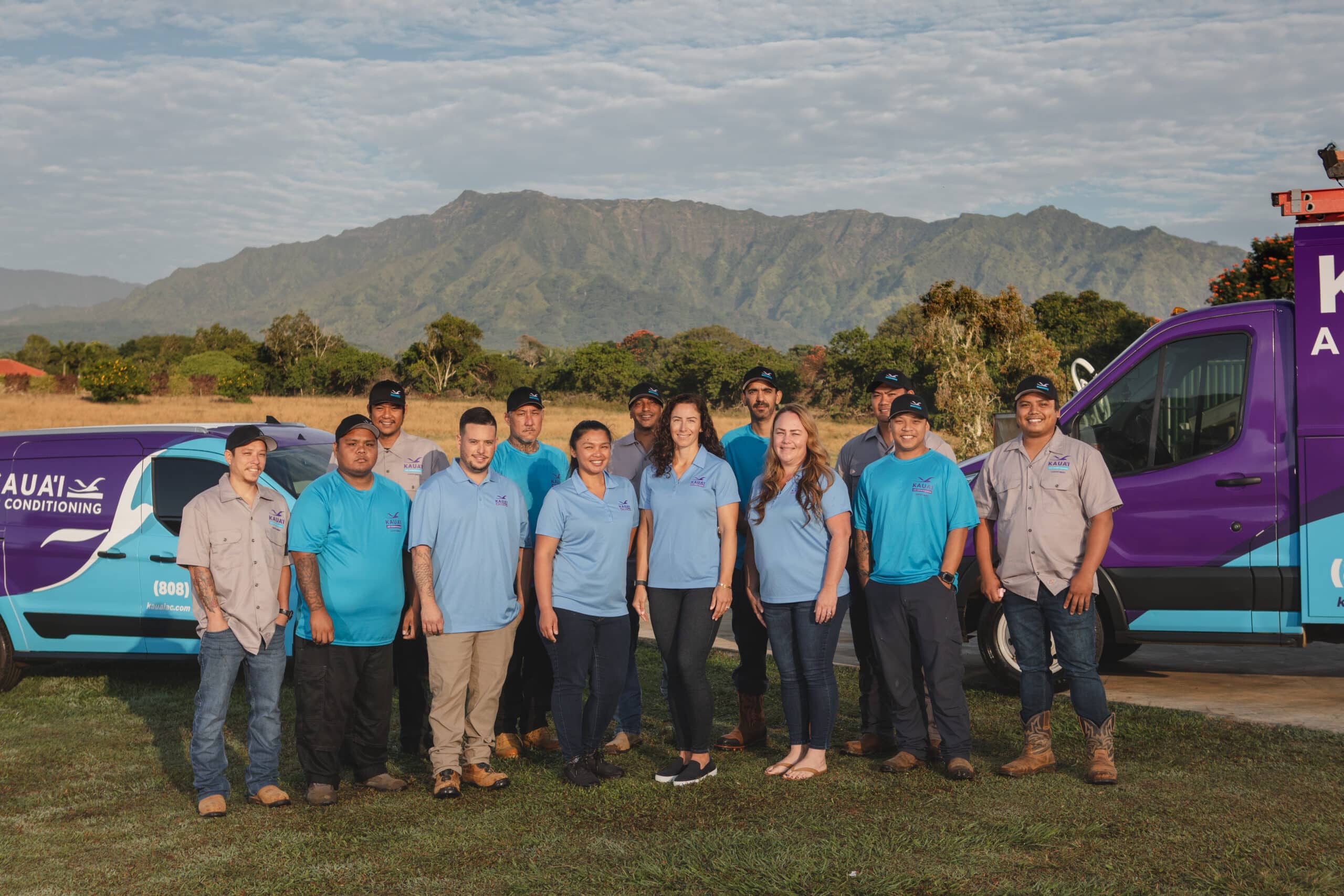 Kaua'i Air Conditioning has provided dedicated HVAC services to the community of Kaua'i for over three decades. From humble beginnings taking on small service and repair clients, we have grown to a full service HVAC provider on Kaua'i. We are equipped with the best talent and resources on island, focused on one thing – treating our customers like Ohana. Contact Us.
We are here to help you, contact us today!
After numerous failed attempts to properly repair our system at inflated pricing, we considered removing this feature. On Kauai, services tend to cost much more than the mainland. Thankfully we were referred to Kauai AC from Kauai AC. His presentation blew away the others we received. Not only was the pricing fair and reasonable, he was both professional and knowledgeable. Most importantly, Kauai AC did all work as promised and exceeded my expectations. Joanna who handles scheduling and billing was a pleasure and their technicians were patient and courteous any time we had a question. We own a second home on Kauai and after such a great experience, we decided to use Kauai AC to install 9 units in that home. Where we are from on the mainland, the differences between vendors is marginal but having used three different companies for AC work on Kauai, I can say with 100% certainty, Kauai AC's level of integrity and customer service is unmatched. I strongly recommend their services to anyone seeking an honest and skilled air conditioning provider."
My Client Chris was so impressed with Kauai AC and his crew! Even after he had second thoughts after they mounted the living room unit. They moved it with no resistance or grumbling whatsoever. Real professional and so gracious! I could tell that was a very different experience for him.
So refreshing to hear about this kind of thing!
That customer service is still important to some people! You and your whole team are a real class act!
Aloha,
Roberta , Realtor
Broker – Owner